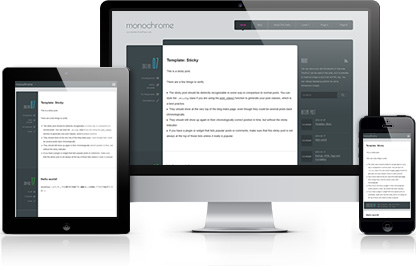 HYBRID Responsive Design
We adopted Responsive Design in our WordPress theme in order to offer optimal design for PC, Tablet, and Smart Phone.
Furthermore we combined User Agent content swich function with Responsive Design.
We check the device currently used by accessed user, and change the content and Widget.
With this function you can display diffrent AdSense for PC and Mobile device.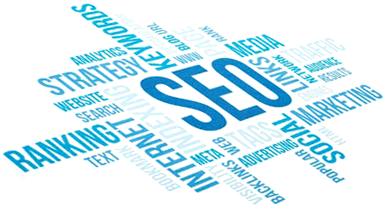 SEO Optimize Template
Template of HYBRID THEME is built by latest HTML5 and CSS3.
By the logical text structure, it enables to send an intention clearer to the search engine.
In your post edit page, you can register 'meta title' and 'meta description' manually for each post. Of course you don't need to use any SEO Plugin.
In your post page, Twitter, Facebook, Google Plus, and Pocket share button will be displayed automatically. Also Recommend Post and Related Post function is included.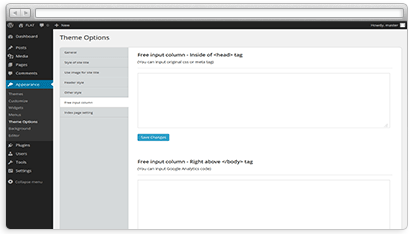 Advertising Management and?Free Input Column
You can?easily register AdSense in our theme.
AdSense can be insert in the upper part and the lower part of post page by using Free input Column in the Theme Option page. And for side area, you can use AdSense Widget.
There is a Free Input Column for Mobile device, so you can show diffrent Adsense in PC and Smartphone.
We also made Free Input Column for <head>tag space and </body>tag upper space, so you can register original CSS or javascript code like Google Analytics from here.